"From design, to delivery around the world"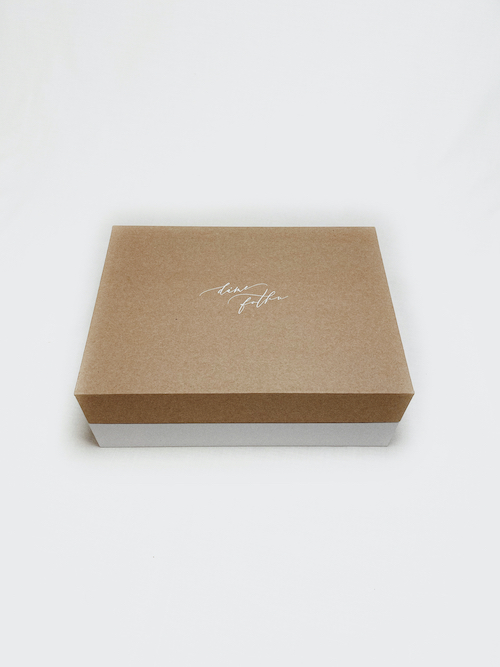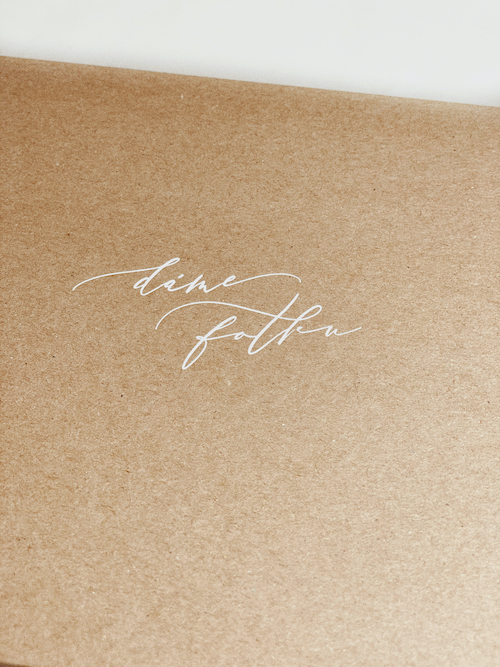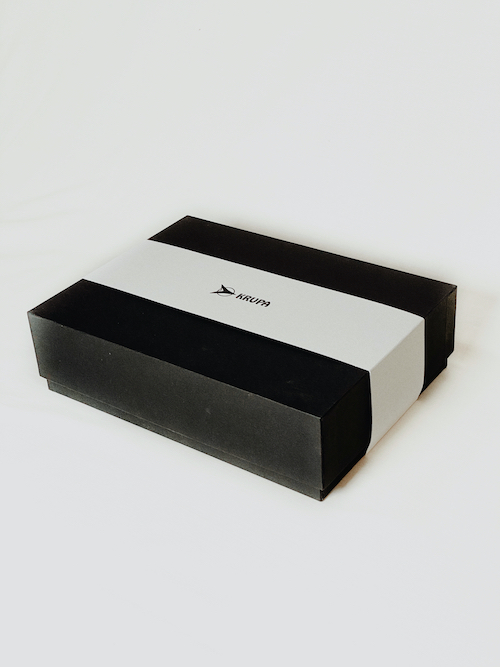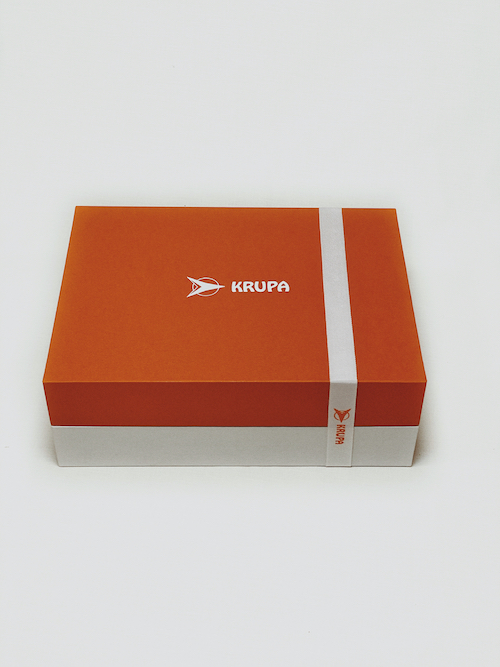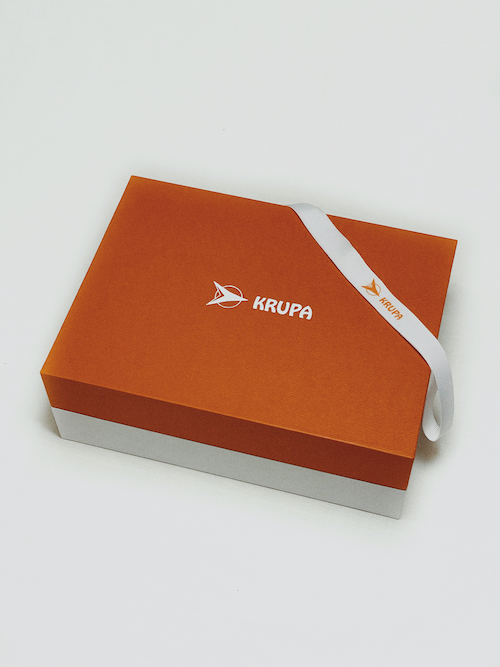 branded merchandise, from pens to notebooks

bespoke cardboarch boxes and branded packaging

leaflets, brand books and other printed collateral

business cards, mailers and postcards

hats, t-shirts and other clothing (empbroded or printed)

We can design and produce a wide range of merchandise packages, from small runs to large, at our environmentally friendly factory in Europe. We regularly work with a network of suppliers to bring custom projects to life, and are constantly expanding our stock.



What we offer your business
Manufacturing of most goods in-house

Large factory and stock room, with many materials in stock year round

Short lead times (not reliant on Chinese suppliers)

Wide range of premium and eco-friendly materials

Our materials and products
We offer a wide range of materials for our clients, many of which can be used for various items (such as textiles which can be used on a notebook or a box). We can also source a number of eco-friendly and recycled materials, such as recyclable wrapping papers, recycled cardboard, bags, leather goods, etc. We offer a wide range of size and material options for your paper bag needs, branded or unbranded. We can create small or large runs of paper bags, using our in-house machinery and can customise your bag order by using screen printing, debossing/ embossing and a variety of handle materials and paper thicknesses/durability. We are able to offer advice as to the suitability of certain materials for the item you may have in mind, so do get in touch with our sales team below. Uniquely, Krupa s.r.o is self sufficient regarding materials, as we hold a large amount of material in stock, allowing us to process orders quickly and efficiently.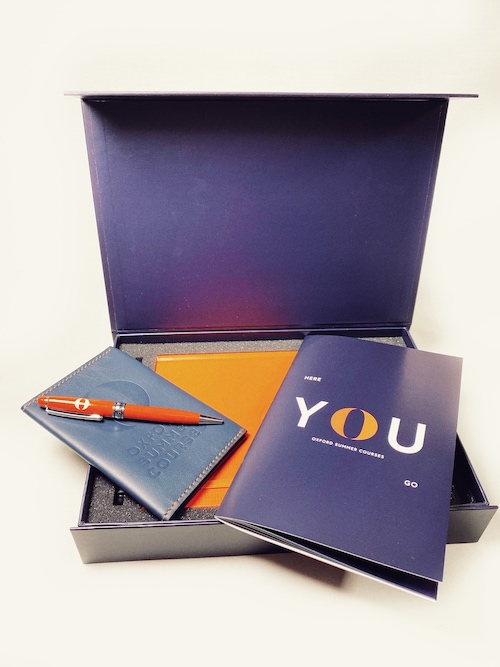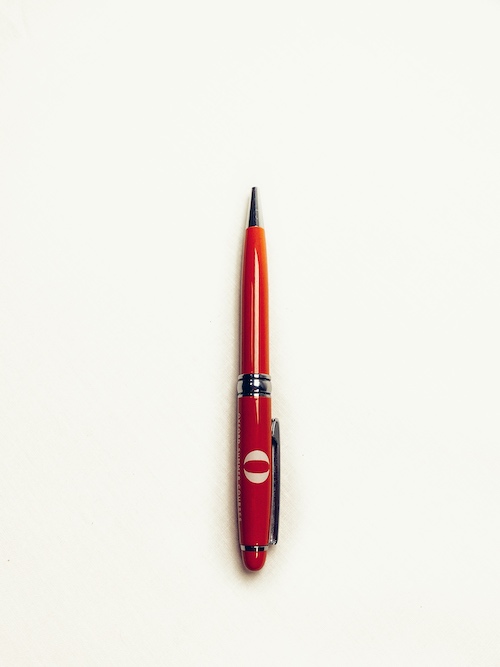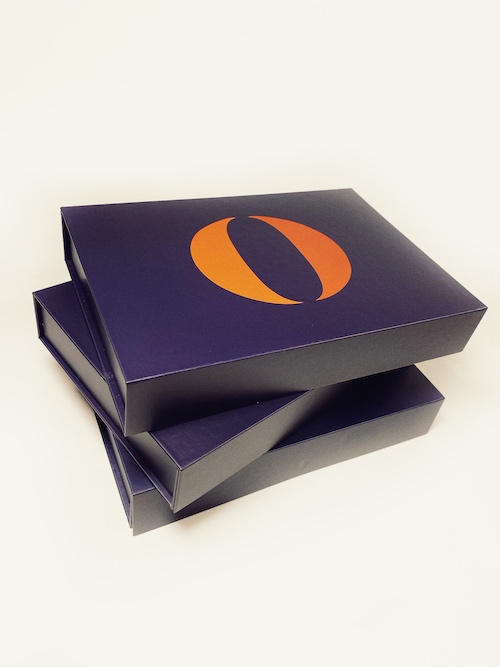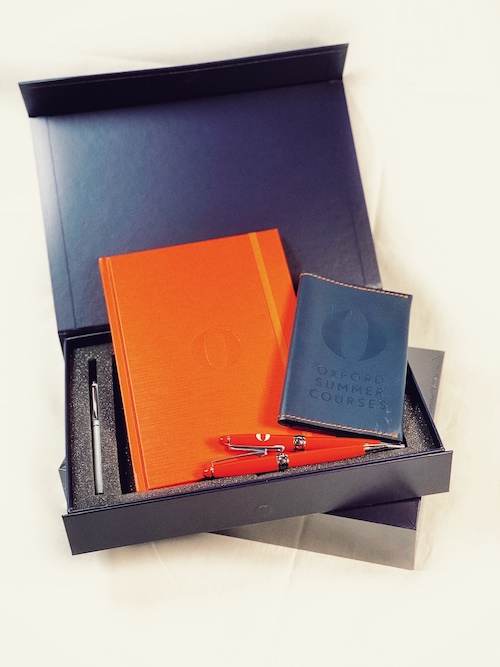 The client: Oxford Summer Courses
Vision: Create welcome boxes for 3000 summer school students aged 13-24, which is premium in quality and clearly communicates the values and ethos of the brand
Budget: Maximum of £20 per box
Specifications: Branded box to house; A5 branded notebook (100 pages, ruled), branded pen, booklet
Process: We assisted with design of final box, the selection of box contents and material choice. Lead time following contract signing was 5 weeks, including delivery to two UK locations. We also produced a wide range of samples for the client to choose from (covering different materials, debossing options and so on).
From beginning to end of this process, Krupa s.r.o have been nothing but patient and helpful as we changed our minds about the contents and design of this welcome pack. All of our students have loved the premium feel and we were very impressed by the quick delivery time and care taken with the creation of this pack.
Oxford Summer Courses
Get in touch
We work with a wide range of clients across the UK and Europe, for projects of any size.
From a small run of branded cardboard boxes, to larger orders of leaflets, branded pens, or any other merchandise item, we can help. We love working on projects that bring these elements together, to provide our clients with a wider range of branded items that fit together within beautifully presented packaging.
Contact our UK Sales Representative, Elizabeth Buckley on elizabeth.buckley@krupa.sro.sk to find out how we can help your business