"Covering your merchandise production from beginning to end"
We are a European company, offering high quality bespoke merchandise packages to the UK market.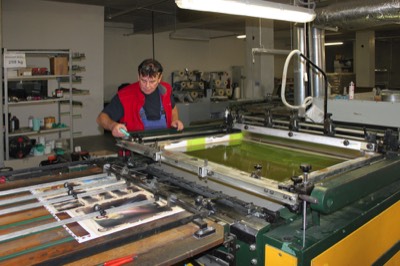 Specialising in 'design to delivery' services, our European based production factory allows for an environmentally conscious approach to merchandise projects. Keeping lead times short and prices affordable, without ever compromising on quality,

We are the only organisation you need to deal with to make your merchandise vision a reality. Unlike production houses in developing countries, we offer short delivery times, eco-friendly materials and no hidden fees. Our location and expert team means we can work quickly to create a range of samples for you to choose from, but our flexible approach also means you can change your mind.

While many UK based merchandise companies are reliant on production houses around the world, we produce most goods in-house and never compromise on quality. Work with one expert team, from beginning to end, and start seeing amazing results for your business.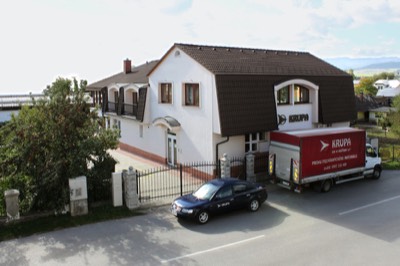 KRUPA s.r.o. is a Slovakian, family run business founded in 1993 with the goal to provide highest possible quality and customer service.

We offer UK and European clients shorter lead times and low CPUs for a range of printing, merchandise and book binding services, as we manufacture most goods ourselves in our eco-friendly factory, based in Martin.

We pride ourselves on offering bespoke 'design to delivery' services for our clients, helping to make simple or intricate projects a reality with the help of our dedicated design and sales teams. In contrast with many printing and merchandise businesses, we do not rely on Chinese suppliers, allowing for more expedient sample creation and flexibility for our clients.

Should our clients need something truly individual, we have a network of over 100 European manufacturers to draw upon.


If you are looking to create something eye-catching to help make your organisation stand out, you could: send valued customers a branded mailer, complete with loyalty card; create bespoke leather notebooks, to take to meetings or give to clients; design branded packaging and wrapping materials; anything else you can think of! We have worked with UK and European clients on a range of merchandise projects, to help them reach new customers, support a re-branding process, and clearly communicate their brand value.

We can supply all of your printing needs, from binding services (for books, yearbooks, annual reports, etc) to bespoke brass dies and stamps. We offer the following printing services: binding, screen printing, cardboard boxes, paper and plastic bags, brass dies and stamps.
We offer all of these services from our eco-friendly factory in Martin, making it easy for us to work on multiple items/ services for our clients at one time.
We are a leading supplier of printing materials to a range of Slovakian and European clients, benefitting from a wide stock range. We are the exclusive suppliers in Slovakia of the following printing supplies: Printing blankets (ConiTech), CTP and Printing Plates (Fujifilm and Strong), Offset inks (Epple), Cover materials (BN International), Anti set-off powders (KSL), Cleaning solutions, Varnishing plates and more! We can of course acquire printing supplies from other brands, should this be required.
We supply a range of used and new printing machinery and offer affordable under warranty servicing as well. We are the exclusive distributor of a complete range of high quality Chinese printing machines.
From beginning to end of this process, Krupa s.r.o have been nothing but patient and helpful as we changed our minds about the contents and design of this box. All of our students have loved the premium feel and we were very impressed by the quick delivery time and care taken with the creation of this box
Oxford Summer Courses